Diligent Sunday Newsletter / Issue #8
Determine your priorities and increase productivity with the Diligent Sunday Newsletter, Issue #8. This issue features the Ivy Lee Method, tips on mental focus, and a book recommendation on cognitive biases. Stay motivated, celebrate small wins, and achieve your goals with Diligent Sunday.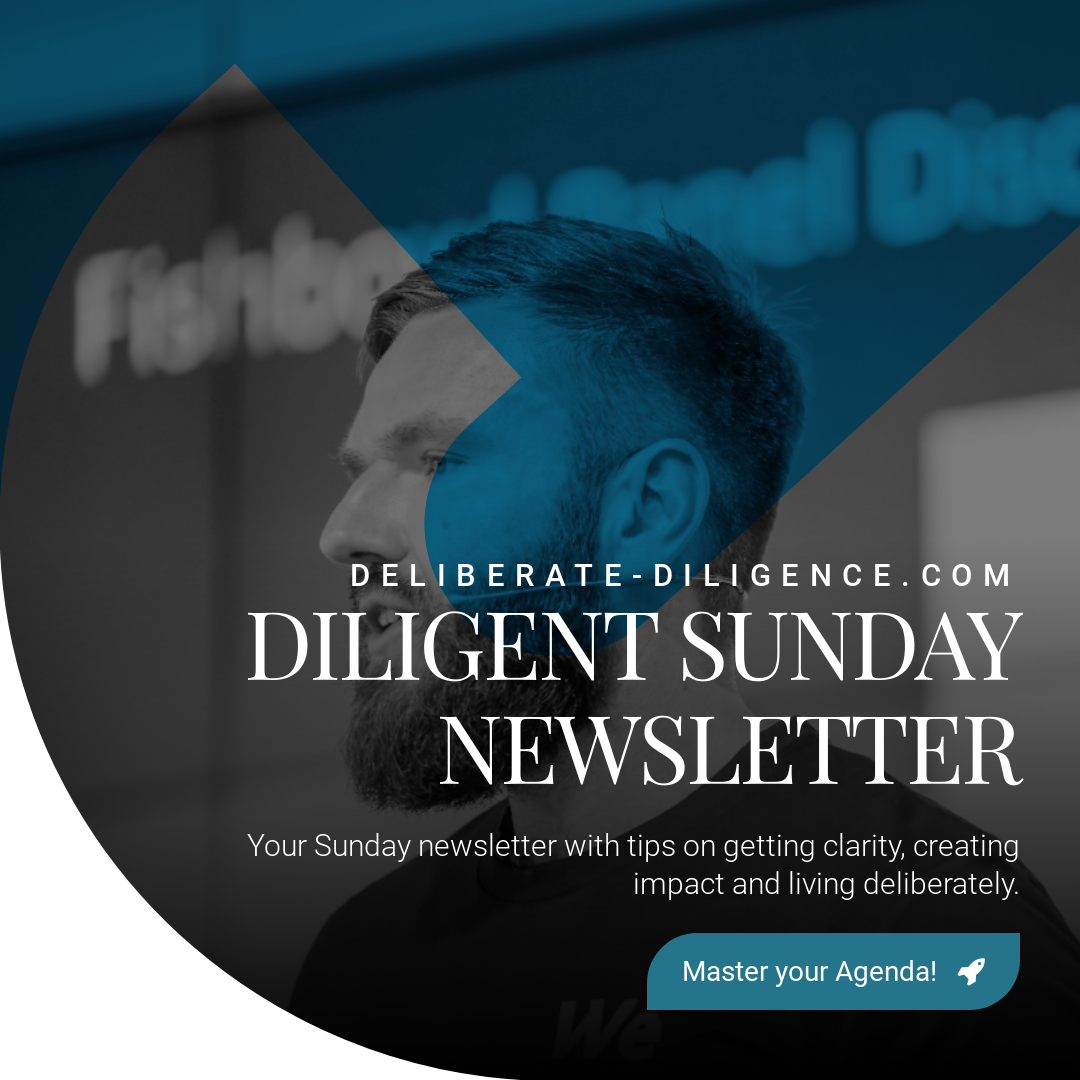 Editor's Note
Dear Diligent Sunday Readers,
Another week has come and gone; the following week will mark the beginning of the ninth week of the year or 17.3% of the year. How quickly the days pass!
I hope you had a productive week and are optimistic about the upcoming week.
I can speak for myself when I say that I managed to complete everything urgent and vital while not finishing much of what I had planned.
This, in my opinion, demonstrates the value of using the Pareto principle (20% of work provides 80% of the results).
Should I feel guilty for only finishing 4 of the 27 chores I had planned? Evidently, since that is a 15% completion rate.
In actuality, the four activities were the most critical for the business and me personally. These included things like giving a presentation to my coworkers, finishing a decision paper, and revising the content strategy for this site.
Nobody gives a hoot whether or not I answered that one email last week or whether or not I reviewed that other document from a coworker thoroughly.
Who cares whether I cleaned my apartment as planned? You know, the fight against entropy. Who cares if I organised and evaluated my notes and task management system this week?
What important is that I completed the necessary jobs.
---
Why am I writing to you today?
Because I know that you, as a driven individual and blog reader, meticulously organise your week's worth of tasks, you constantly have a long list of things you want to get done.
And because you are only human, you will probably only accomplish half of what you had planned. It is ubiquitous to underestimate the necessary time or overestimate your mental stamina.
Yet, if you are clear about what you want to do and what you stand for and can concentrate on everything that will aid in your goal and repel anything that would prevent it, then you don't need to worry about it.
💡
So, today's diligent Sunday issue focuses on clarity, prioritisation, and focus.
Enjoy your reading!
Best Regards,
-- Martin from Deliberate-Diligence.com 
---
Today at a Glance:
😊 Quote of the week from Stephen Covey.
💪 Tips to stay motivated throughout the week.
🤔 Opinion piece on the power of clarity in productivity.
📝 Technique: The Ivy Lee Method to boost productivity.
📚 Book recommendation: "The Art of Thinking Clearly" by Rolf Dobelli.
✍️ Summary of this week's articles on Deliberate-Diligence.com.
---

😊 Quote of the Week: Steven Covey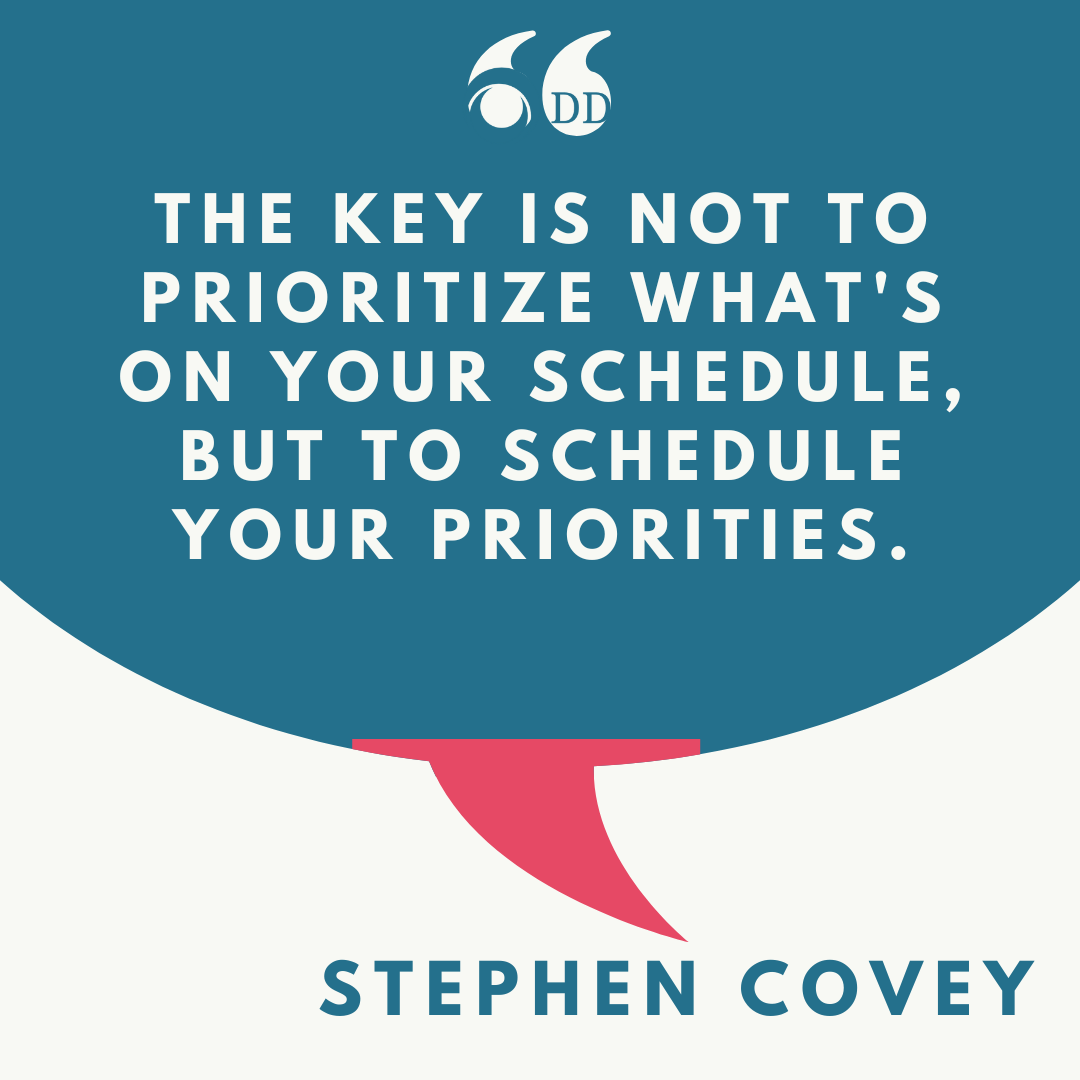 ---

💪 Motivation Monday
Here are some tips to help you stay motivated throughout the week:
Break big tasks into small ones to make them more manageable
Take breaks throughout the day to recharge and avoid burnout
Celebrate small wins to stay motivated and build momentum
Stay focused on your goals and the bigger picture
Stay optimistic even when facing setbacks
---

🤔 Opinion Piece: The Power of Clarity in Productivity
"The Power of Clarity in Productivity" - In this opinion piece, we'll explore the importance of having a clear vision of what you want to achieve and how it can help you stay focused and productive.
Keeping focused is difficult because of all the distractions we're constantly bombarded with. It's simple to feel scattered and distracted in this day of constant social media updates and never-ending to-do lists.
But, the level of productivity you attain may increase dramatically if you have a crystal clear idea of what you want to do. In this piece, we'll discuss why maintaining mental and emotional clarity is essential to your productivity and how it may help you work more efficiently and effectively.
Goal-Setting: Why It's So Crucial to Be Specific
Focusing on productivity can help you identify your objectives, one of the most important benefits. Your ability to devise a strategy that will get you where you want to go increases when you have a firm grasp on your end goal(s). A clear objective will help you stay on track and increase your productivity by giving you something to work towards.
Focusing on what's most important becomes more accessible with more definition.
Having the ability to set priorities is another perk of being able to see things more plainly. When you know what to prioritise, you can devote your time and effort to where it will do the best. You can better prioritise your work if you clearly understand what is urgent and what can wait. As a result, you may focus on what matters most and move closer to your goals more rapidly.
Decisions benefit from clarity.
When you know precisely what you want out of life, making choices that move you in that direction is much less challenging. When making decisions, you can use questions like "Does this connect with my goals?". If things don't work out, you're free to move on. Having a firm grasp on your objectives can keep you focused and productive.
Disambiguation lowers anxiety.
Less stress and anxiety directly result from knowing precisely what you want and how you plan to acquire it. To lessen feelings of being overwhelmed and confused, clarity might help you zero in on the specifics. When you know what you want and how to get it, you can approach your task confidently and tranquilly, increasing your output.
Your ability to concentrate is boosted by clarity.
Clarity also improves productivity by making it easier to concentrate. Focusing your efforts is much easier when you know exactly what you want to accomplish. Negative interruptions and extraneous work will have less of an impact on your productivity. This will allow you to achieve more in less time.
These are some simple tips to increase clarity:
How can I improve my mental focus and efficiency?
Having SMART goals (specific, measurable, achievable, relevant, and time-bound) will help you focus your efforts and get more done. Using mind maps, journals, and visuals can also help you sharpen your focus. Frequently, people are sidetracked by several things that make it difficult to get work done.
What are some common distractions that hinder productivity?
Social media alerts, emails, texts, calls, and multitasking are all familiar sources of distraction that cut into work time.
What is the best way to set priorities?
One simple tool is the Eisenhower matrix, which separates tasks into urgent and non-urgent categories. The goal is to focus more on the important ones, not the urgent ones.
What are some practical ways to relax while still getting your work done?
By dividing a large project into smaller, more manageable chunks, you can decrease stress levels and get more done. You can reduce stress by taking frequent pauses and engaging in hobbies like exercise. For instance, I reward myself after working blocks with 30-45 minute walks outside to relax.
---

📝 Techniques: The Ivy Lee Method
"The Ivy Lee Method" - A simple yet effective productivity method that involves prioritizing six tasks each day.
The Ivy Lee Method is a way to get more done that has been tried and true since the turn of the last century. Charles Schwab, the president of Bethlehem Steel Corporation, hired Ivy Lee as a productivity consultant to boost productivity at the company.
Write down the six most important tasks you must accomplish the next day at the end of each workday.
Prioritize those tasks in order of importance.
The next day, start working on the first task on your list and don't move on to the next one until the first task is completed.
If you don't complete a task, move it to the top of your list for the following day.
Repeat this process every workday.
The Ivy Lee Method is simple but very effective because it prevents you from becoming overwhelmed by your to-do list and instead enables you to focus on the actions that will have the most significant impact. And it's excellent for building work ethics and self-control. You can increase your efficiency by giving it a try.
---

📚 Book Recommendation: The Art of Thinking Clearly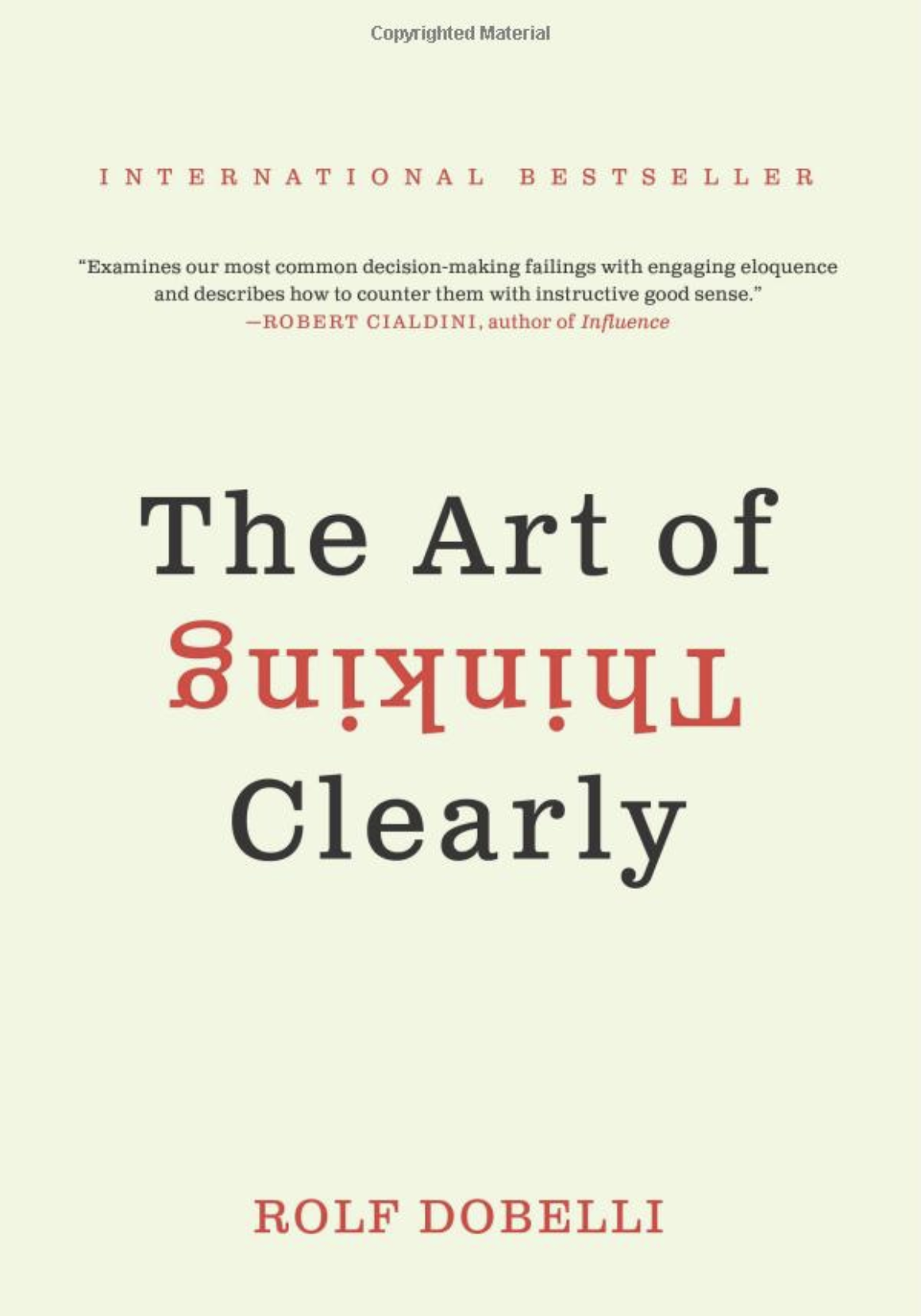 The Art of Thinking Clearly by Rolf Dobelli
"The Art of Thinking Clearly" by Rolf Dobelli is a guidebook on cognitive biases and common thinking errors that lead to faulty reasoning and decision-making.
See on Amazon
Nothing beats books for understanding the world. The Book, "The Art of Thinking Clearly" by Rolf Dobelli is a guidebook on cognitive biases and common thinking errors that lead to faulty reasoning and decision-making.
It highlights 100 or so thinking errors/fallacies you should know. It's similar to the books of Kahnemann, maybe even a bit better.
Our thinking is often clouded by cognitive biases or systematic errors in our reasoning. Some common cognitive biases include confirmation bias, availability bias, and sunk cost fallacy. These are other phenomena explained in the book:
We should strive to recognize and overcome these biases to make better decisions.
Multitasking is a myth; we are just switching rapidly between tasks, which can decrease our productivity and focus.
Being busy doesn't necessarily mean being productive, and we should prioritize our tasks and goals to make the most of our time.
We often fall into the trap of believing that correlation implies causation when there may be other factors at play.
The halo effect, or the tendency to let our impression of one trait colour our perception of a person's other traits, can lead to inaccurate judgments and decisions.
We should be careful not to confuse complex or technical language with actual expertise or knowledge.
The sunk cost fallacy, or the tendency to continue investing in something because we've already put time or resources into it, can lead us to waste even more time and resources.
We should be aware of our own biases and the biases of others and approach information with a healthy dose of scepticism and critical thinking.
---

✍️ Summary of this week's articles on Deliberate-Diligence.com
Finding Balance in Life: How to Use a Spider Web Diagram to Identify Your Priorities
Learn how to identify your priorities and achieve balance in your life using a spider web diagram. Life is full of choices, and using this simple tool can help you visualise and prioritise different aspects of your life, from your career to your relationships, health, and hobbies.
The Deliberate Diligence Lifestyle Blueprint: A Comprehensive Framework for Achieving Success and Fulfillment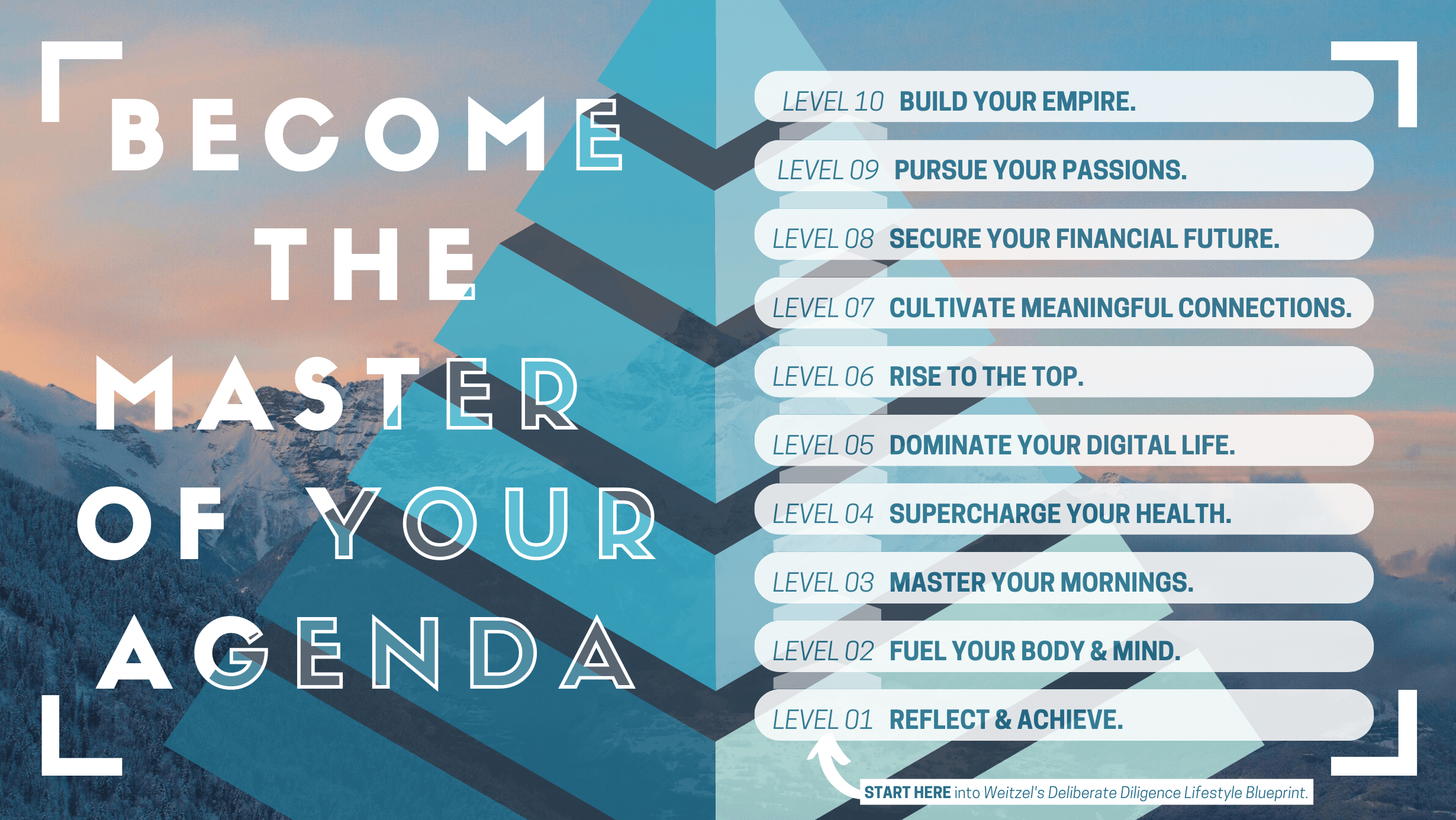 The Deliberate Diligence Lifestyle Blueprint is a comprehensive framework for success and fulfilment. It describes the ten major areas ambitious individuals must focus on to attain balance and provides a roadmap to success based on purposeful action, patience, and ongoing progress.
---

This concludes my weekly update for now, and I hope you have a fantastic week ahead!
Best Regards,
-- Martin from Deliberate-Diligence.com